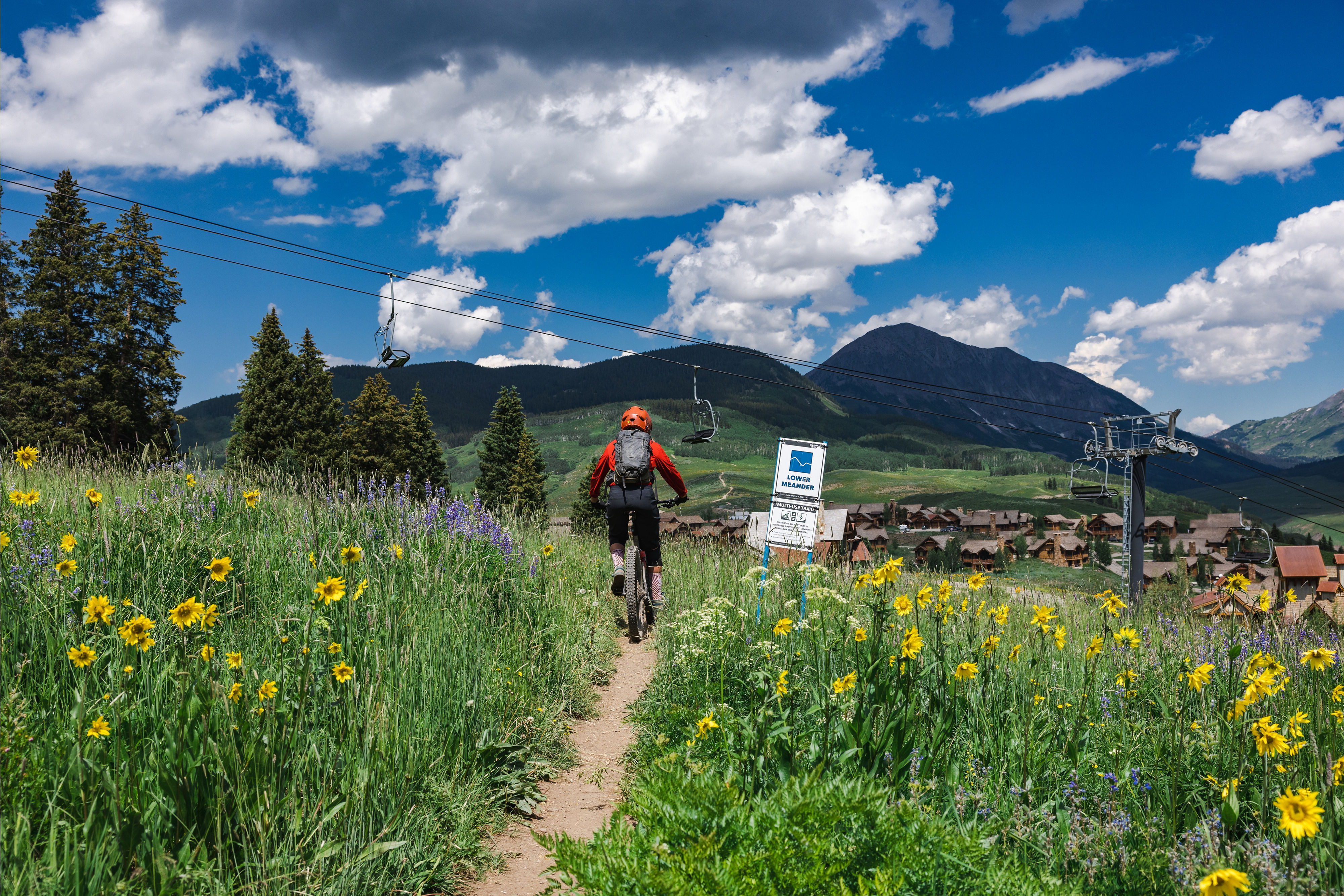 Trail #401
Known far and wide as one of the top-ranked mountain bike trails in the world, Trail 401 is a sight to behold during the summer months. Smooth singletrack makes this trail intermediate-friendly and very popular for locals and visitors alike.

Perhaps the most challenging part of this trail is keeping your eyes on the trail as you traverse the alpine through handlebar-high wildflowers and sweeping views of the East River Valley.


Meander and Lower Meander
The Mountain Bike Park offers numerous trails that pop with color in the summer, but there is no better trail at the bike park for viewing wildflowers than Meander and Lower Meander. These cross country trails wind through aspen groves and fields of wildflowers with amazing views of the East River Valley.

Easily accessible from the top of the Red Lady Express Lift or the Snodgrass Trailhead, this intermediate trail is not as widely known, meaning that you may have the views and singletrack all to yourself. It is hard to find a more concentrated collection of wildflower species with such convenient access!


Lower Loop
Crested Butte's most beginner-friendly trail network features a handful of trails that are fun for the whole family – and full of wildflowers! The Lower Loop trail runs parallel to the Slate River, and sits amongst meadows of flowers.

The Woods Walk trail and Lower Loop trail network are popular destinations for guided hikes and activities during the Crested Butte Wildflower Festival. Needless to say, the wildflowers are incredible here! Please note that the Lower Loop trails are popular for bikers, hikers and dog walkers, so practice your trail etiquette and enjoy!