Crested Butte Mountain Resort, with multiple lodging options at the base of Mt. Crested Butte and over 32,000 square feet of function space, offers everything you need to make your event stand out from the ordinary.
Venues
From the base area to the mountain, we have the perfect venue for you
Previous tab
Previous tab
Crested Butte's most luxurious property features spacious hotel and condominium accommodations. The Lodge surrounds the Mountaineer Conference Center featuring the 5,000 square feet Grand Ballroom as well as Tracker's Bar & Lounge, the Al Johnson Boardroom, and pre-function space accommodating groups of 10 to 500.
Guests can choose from 130 units appointed with the finest mountain touches and ranging from standard king hotel rooms to elegant four bedroom suites. Amenities include year-round indoor/outdoor heated pool, hot tub, fitness center, on premise café and underground parking.
Offering affordable and convenient accommodations and meeting space, the Grand Lodge is the ideal option for the more budget conscious group. This renovated, full-service hotel offers 5,000 square feet of meeting space and 226 rooms and suites.
Located just 200 yards from the main base area lifts, the Grand Lodge offers exceptional amenities such as a year-round indoor-outdoor heated pool and bar, the Wildflower Spa, a fully equipped fitness room, full time concierge services and business service center. All suites include a full kitchenette.
When your group needs larger condominiums in your lodging mix, Plaza Condominiums are the ideal choice. The Plaza is located in the base village, a short walk from Mountaineer Square and just 100 yards from the ski area's main lift, the Silver Queen Express.
The Plaza provides a unique atrium style condominium setting with hotel style services. Spacious two and three-bedroom suites include everything you need to be independent, while on-site check-in, a restaurant and bar, daily housekeeping services, covered parking, summer-seasonal tennis and two hot tubs provide all the benefits of a hotel.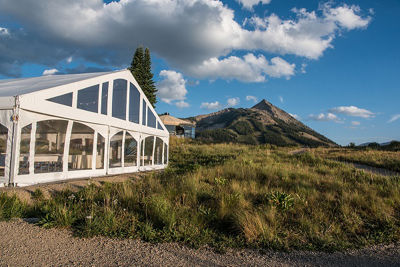 Ten Peaks Meetings & Event Site
Our newest on-mountain venue, Ten Peaks and the Umbrella Bar, are surrounded by expansive meadows of wildflowers and offer 360 degree gorgeous mountain vistas.
Both venues have outdoor patios for cocktails and mingling as your overlook Gothic Valley and the town of Crested Butte. The on-site tent is a great spot for a unique group meal, memorable awards dinner or group presentations.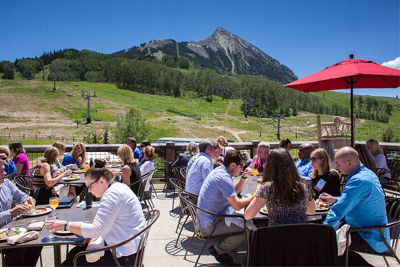 Butte 66 Restaurant & Deck
A casual, relaxed venue right in the base area, Butte 66 features large windows with breathtaking views of Mt Crested Butte. The spacious deck is the ideal spot for a reception, outdoor meeting or meal.
The interior dining room offers seating for up to 100 guests with the additional area for overflow or buffet setup.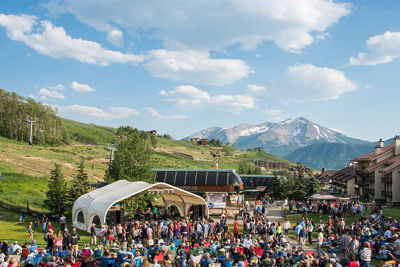 Red Lady Stage & Lawn
Conveniently located in the base area, the Red Lady Stage and lawn offers a picturesque opportunity for outdoor presentations, breakouts or picnics.
Connect with our expert meeting planners today
Our expert planners will help you plan and execute every detail of your mountain meeting.
---
Submit RFP

, opens in a new window

Submit RFP

, opens in a new window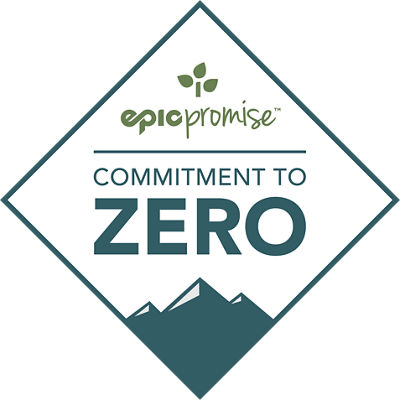 Join us in our bold commitment to zero: Zero Waste To Landfill - Zero Net Impact On Forests & Habitat - Zero Net Emissions. Our resorts, employees and guests are critical to the success of this commitment. Align your meeting goals with your corporate ethos and Vail's commitment to the environment.

Vail Resorts' bold commitment is more than just words. Below are just a few ways we are working to meet our commitment:
In 2020, we achieved our 50% waste diversion goal by reducing the amount of waste coming into our operations, using fewer disposable items, and composting and recycling as much as possible.
In 2020, the large-scale wind farm we enabled began operating and we signed on to a new 80 MW solar project in Utah. These two projects, along with participation in other local utility programs, sets a course for Vail Resorts to be 93% powered by renewable electricity by 2023.
Vail Resorts utilizes reusable or compostable dishware wherever possible. In 2019, switching to tumblers avoided sending more than 250,000 wax-lined paper cups to landfills.
Resort-wide messaging about Commitment to Zero educates guests and encourages waste reduction.
Learn more by visiting EpicPromise Commitment to Zero
From locally sourced menu options to reusable gift items contact our sales team for ideas and offerings to make your meeting or event green.
Plan Your Getaway With The Summer Escape Sale
Save big on lodging for your getaway during The Summer Escape Sale. Explore lodging at our resorts below and don't forget, Epic Pass Holders save an additional 20% with Epic Mountain Rewards. Book by Tuesday 5/31 at midnight.
Book by 5/31