3D Archery Course
Early season conditions do exist and limited targets are presently available.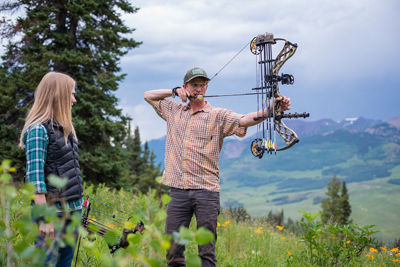 X marks the spot
To align with the incredible hunting opportunities within the Gunnison Valley, CBMR offers a 20-target archery course at the top of the Red Lady Express for archers to practice their skills all summer long. Mule deer, whitetail deer, black bear, fox, coyote and elk are set amongst the beautiful mountain landscape in a format that appeals to all ability levels. The loop from the lift covers a total of approximately one and a half miles and returns archers to the top of the chairlift, where they can download back to the base area.
Sign waiver at the bottom of the Red Lady Express or at the top of the sight in range
Hike or ride the Red Lady Express to the sight in range
Deposit fee at the pay tube at the sight in range
Bring Your Own Bow and Enjoy!