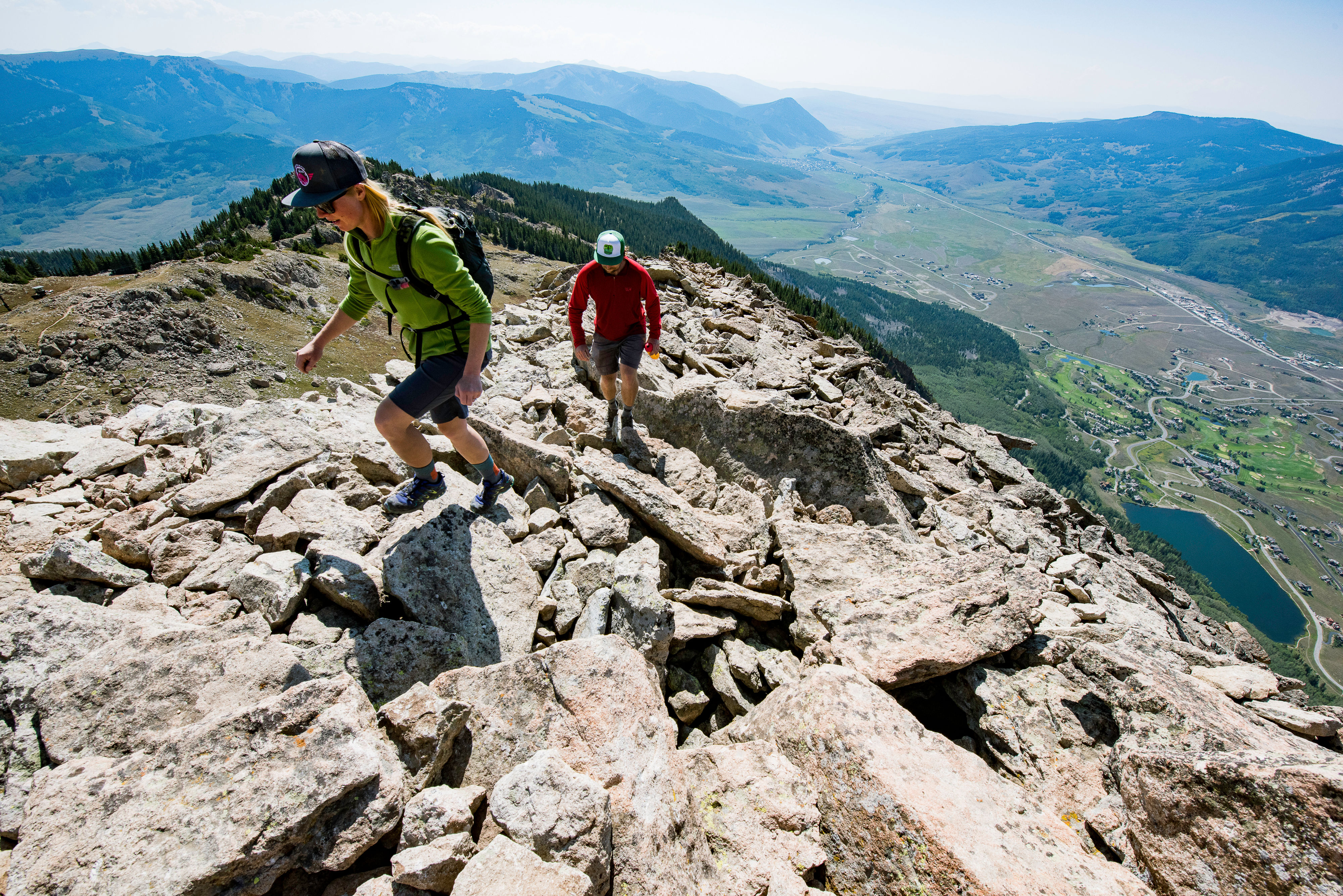 1. Take the Lift
While you certainly can hike all the way from the base to the peak, most people prefer to begin their journey on Silver Queen Express. This short and scenic chairlift ride drops you right at the beginning of the Peak Trail. From there, it's approximately 1.5 miles to the summit of Crested Butte Mountain. Hikers gain about 700 feet of elevation on the way to the top, leading to breathtaking views of the Gunnison Valley at 12,162 ft. — that's nearly half the height of Mt. Everest! When you're done enjoying the scenery, you can hike back the same way you came and ride the Silver Queen Express down to the base for well-deserved après at
Butte 66
.
2. Go Early
Early bird gets the worm – or, in this case, the views! We recommend heading out for your peak hike on the early side. Weather can be unpredictable at high elevations, and afternoon thunderstorms and wind gusts are common in Crested Butte. Heat is also a factor to consider. Silver Queen Express spins from 9:00 am to 2:00 pm during the summer for the safety of our guests and team members. If you want to catch a lift ride back to the base, make sure you finish your hike before 2:00 pm.
3. Dress Appropriately
The Peak Trail starts on a dirt path and is partially shaded by trees at the beginning. The environment quickly changes as you start to make your way uphill. The Alpine layer of trees gives way to exposed, rocky surfaces shortly after the hike begins, and hikers must scramble over boulders as they near the top. Remember to wear appropriate hiking shoes and bring layers and a rain jacket in case of changing temperatures, wind or rain. Finally, don't forget the sunscreen!
4. Hydrate
Don't be fooled – just because it's only 1.5 miles each way doesn't mean you can leave the water at home! This peak hike starts at over 11,000 ft. and includes a significant elevation gain, so you will want to start hydrated and stay hydrated the entire time. Because most of the trail is exposed, you will feel the impacts from the sun quickly. Take care of yourself and make sure you bring enough water.
Now that you're all geared up and ready to go, it's time to hit the trail! You can
purchase your lift ticket in advance online
and head right to Silver Queen Express when you're ready to take on this iconic hike. Enjoy!