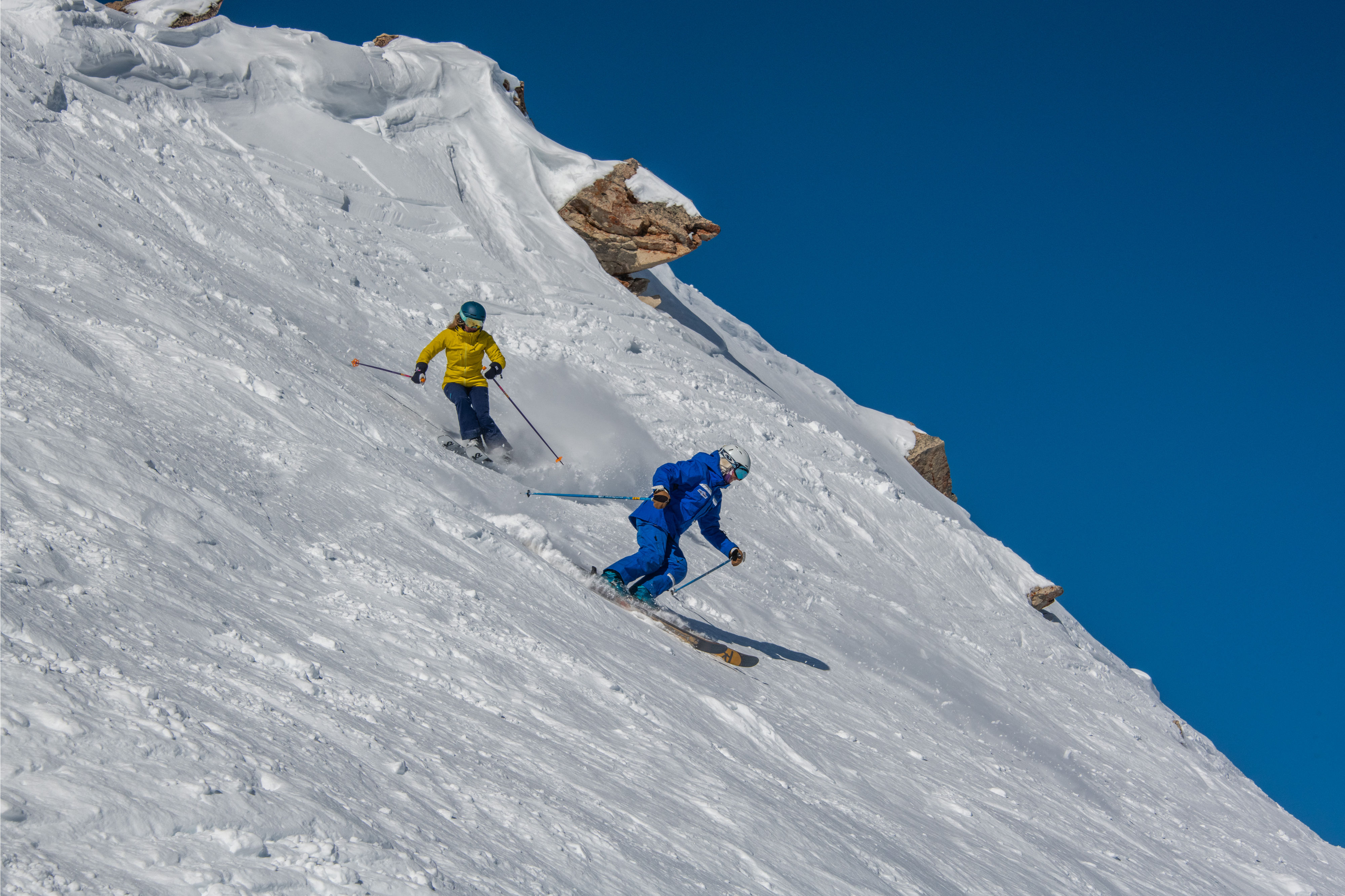 Move from Beginner to Intermediate

Transitioning from greens to blues is an exciting rite of passage. Book an intermediate lesson and watch your skills increase as new terrain unfolds. Focus on getting your skis to be parallel to one another. If you're already matching at a specific part of the turn, share that with your instructor. They'll work with you to get your skis matching, and eventually parallel, throughout the entire turn.

Insider Tip: Don't dismiss the fundamentals. The skills we use as beginner and intermediate skiers are the same skills the experts use. Experts just take these skills to more challenging terrain and engage them at higher speeds.
Master Intermediate Terrain: Ski With an Olympian

After you conquer the basics, it's time to build confidence, increase movement accuracy and overcome any lingering fear. Crested Butte offers an exclusive opportunity to ski privately with one of the biggest icons in the skiing world. Wendy Fisher is an Olympian, a two-time World Extreme Freeskiing champion, and a longtime resident of Mt. Crested Butte.

In your private lesson, Wendy will share her experience with skiing's mental game, as well as how to overcome fear and make solid choices on the mountain. She will help you hone in on crucial skiing methods, line decision making, and staying confident and in control. Seeing the mountain from a pro's point of view and dissecting your line with Wendy will elevate your experience by taking the guesswork out of new terrain. It's the ideal environment to reach your next performance level.

Insider Tip: We know it's hard to choose your favorite ski and snowboard buddies, but private lessons are more effective if the group remains small. For this reason, private lessons are limited to 5 people per session.
Go Extreme: Call on CB Steep Guides

Welcome to the birthplace of extreme inbounds terrain. When it comes to knowing where to go and how to have the most fun, no one does it better than CB Steep Guides. Crested Butte's extreme terrain spans several zones across the West Side, High Lift and North Face Lift and down more than 120 individually named trails. CB Steep Guides know the best exposures, snow conditions, and smartest tactics in these no-fall zones.

Transcending your average ski school lesson, these bold pros are your backstage pass to maximizing vertical with special lift line privileges and inside knowledge on wall-to-wall extreme terrain. If you're comfortable in double black diamond terrain and want to focus on tactics and building confidence, CB Steep Guides is for you.
Choose your challenge and level up this winter! Book your ski lesson today.