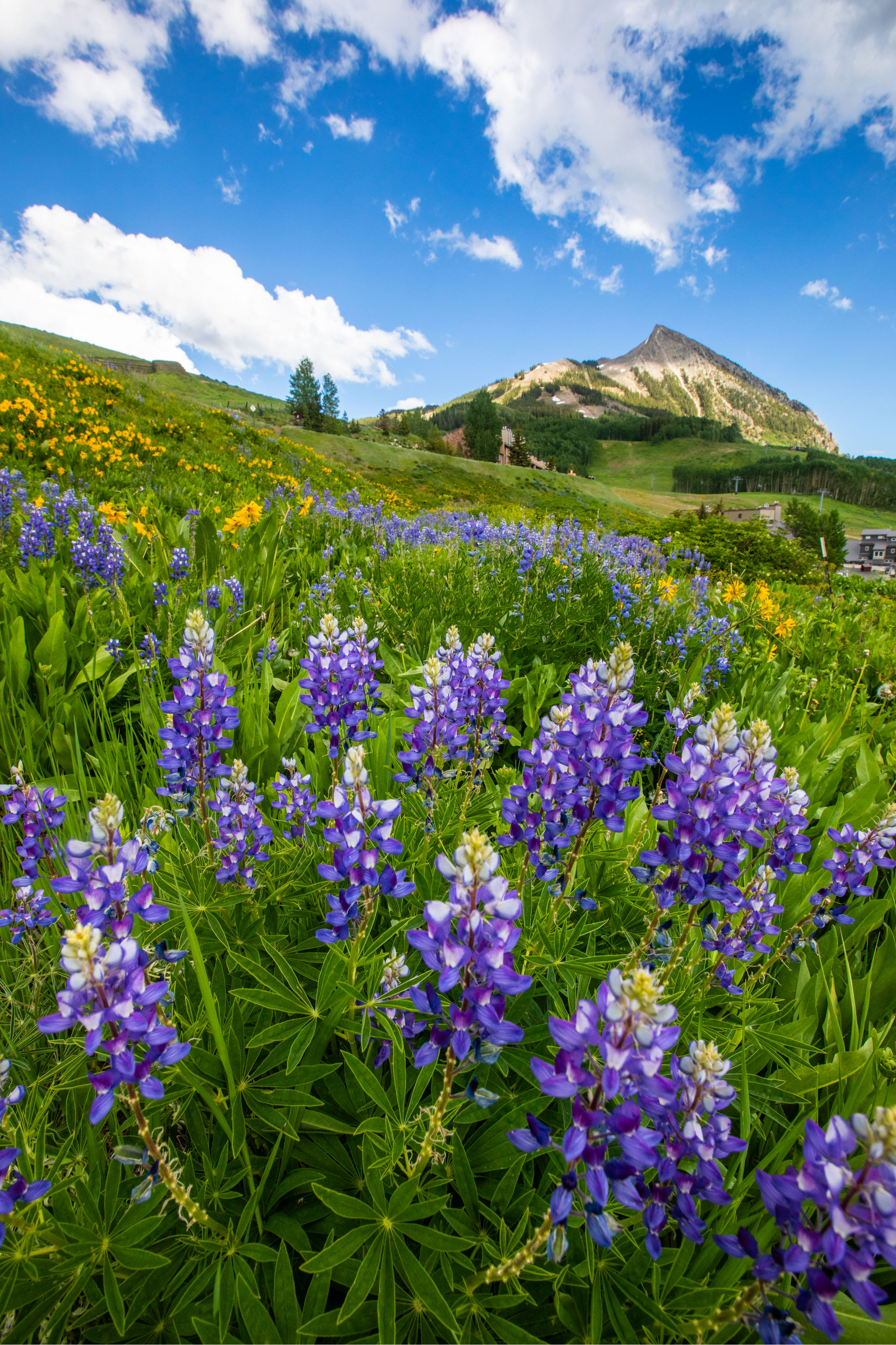 The changing of seasons from winter to spring is one of the most magical sights to see. Day by day, the snowpack shrinks, giving way to the ground beneath. Then, you start to see the signs: a speck of green on a barren tree; the firming of the dirt beneath your feet; the sound of the river's strong flow. The process happens slowly, and Mother Nature operates on her own timeline. This year, she is certainly taking her time.

Crested Butte Mountain Resort will adjust its 2023 summer opening date to June 17, conditions permitting. Our incredible team members worked diligently to prepare the mountain for summer by the target date of June 10, and the cooler start to spring and slower snowmelt prevented that from happening.

While this may be disappointing for those itching to get in bike park laps, a slow melt after a large snow year is good for our water sources!

"The slower the melt, the slower the runoff into our rivers, which can help mitigate flood risk," says Steve Duke, director of mountain operations at CBMR. "Once the snow does melt, we should see a nice boost to our water supply, which will make for a great and lengthy summer of rafting and fishing!"

Plus, slow snowmelt from a large snowpack is good news for our wildflower season! According to longtime local wildflower guide Rick Reavis, the layers of snow protect the flowers from late frosts and freezes that can occur in our into the early summer months.

"A good snowpack will insulate the ground and help ensure native wildflowers do not break dormancy too early," Reavis says. "The developing flower buds of many species of wildflowers are extremely sensitive to frost."

Then, as the snow melts, it gradually delivers moisture to the wildflower populations.

"Imagine a fully soaked sponge slowly releasing water over a several-week period of time," Reavis says.

For those of you who just can't wait to get on your bike or go for a scenic hike – don't worry! There are plenty of spots in Gunnison where the snow has melted and outdoor activities are available. We recommend checking out Hartman Rocks Recreation Area.

Thank you for your patience, and we can't wait to see you out on the trails soon!