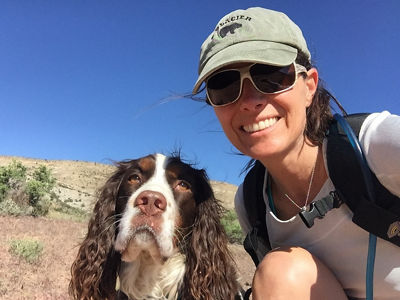 As the ski and ride season gets underway at Crested Butte Mountain Resort, I am grateful to everyone who supported me in my first year as general manager. Since I began in this role in June 2021, I have felt welcomed in this community, and I have cherished the relationships I've been able to develop across Mt. Crested Butte, Crested Butte and all of Gunnison County. Having the opportunity to serve on several boards with some of you has been invaluable as I continue to learn and find my place in this community.

The first week of operations at CBMR was amazing. If the rest of the season is anything like our opening day festivities, it's sure to be a great year! We had a blast welcoming guests to the mountain for the first time this winter, and we are honored that so many people chose to spend their holiday skiing and riding at our resort.

I am incredibly grateful to our entire team, whose hard work and dedication allowed us to open with nearly 70 acres of terrain for our guests across eight runs, three chairlifts and a magic carpet. We will continue to work diligently to open more terrain and on-mountain dining outlets as quickly and safely as conditions allow, in order to spread guests out across the mountain and provide the best possible ski and ride experience.

I look forward to continuing to create new connections with our community and our guests as we move into this holiday season. We are grateful to the Town of Mt. Crested Butte and the Town Center Community Association for their partnership on continuing to bring back community traditions, such as Light Up the Nightand Rock on Ice. I look forward to seeing the kids' faces when Santa comes to our base area with his sleigh (snowcat) on Dec.23 and to witness that fun Crested Butte energy on our Holiday Costume Day on Dec. 24. We are also excited to welcome the B'Nai Butte Congregation and their menorah through the Hannukah celebration December 18-26. For New Year's Eve we will have the Torchlight Parade — this year followed by fireworks! We're looking forward to celebrating this holiday season with our community and our guests.

Finally, I look forward to finding more ways to serve our community this season. We are committed, through our EpicPromise Community Impact Program, to investing our time and dollars into the people and organizations that make this valley so special. In 2022, CBMR donated over $500,000 in cash and in-kind grants to organizations across the Gunnison Valley, including the Adaptive Sports Center, Crested Butte Snowsports Foundation, Gunnison Hinsdale Youth Services, Crested Butte Land Trust, the Mountain Roots Food Project and more. I am consistently blown away by the great work done by organizations in our community, and supporting these nonprofits will remain one of our highest priorities.

I'm excited for this winter season and to continue continuing finding ways to connect and engage with our community!
-Tara Schoedinger, Vice President & General Manager at Crested Butte Mountain Resort