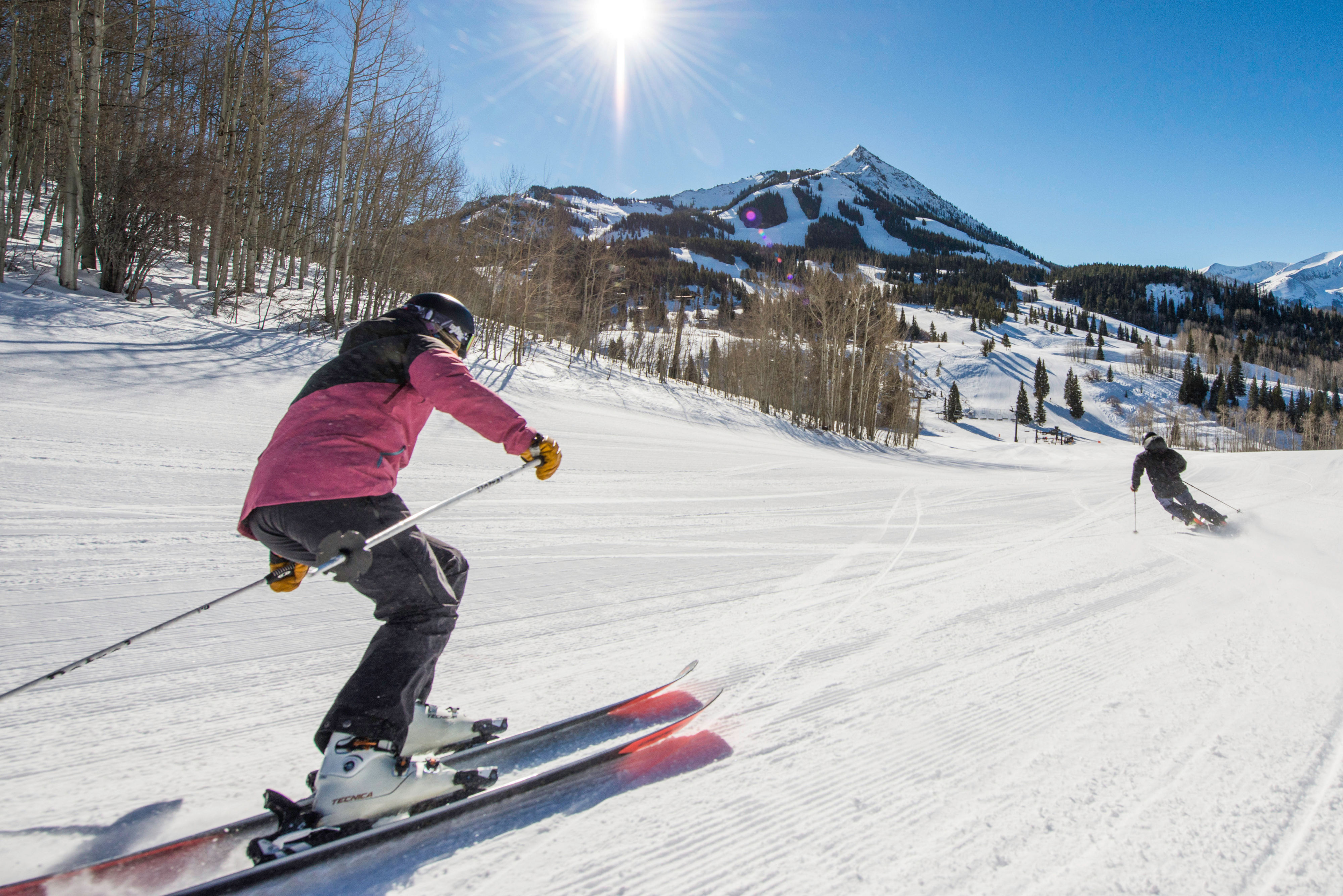 Morning

Kick off your day on the Red Lady Express and Painter Boy lifts. The runs accessed by these chairs warm up first because they are lower in elevation and face the early morning sun. Splain's Gulch and Topsy are beginner trails that catch the earliest rays. Intermediate and advanced skiers will want to head all the way down Treasury to East River Express chairlift. These north-facing runs tend to soften early. Taking the High Lift to aptly named Morning Glory is an impeccable route for experts, along with high-elevation Headwall tail. Third Bowl welcomes sunlight first thing in the morning, and so do parts of Phoenix Bowl.

Mid-Day

Around 11:00 am, you may want to head toward East River Express, Silver Queen Express, High Lift and North Face Lift. Mid-day is a great time to ski International, a steep, popular black diamond trail that is groomed regularly with a winch snowcat. Paradise Bowl, Cannon and Forrest Queen are all beautiful, wide-open blue runs that soften around mid-day as well.

Afternoon

Bluebird spring afternoons are made for the west-facing side of the mountain, known locally as the front side. This famous experts-only terrain is soaking in the sun by 2:00 pm, and the corn harvest unfolds throughout the afternoon across Peel, Flatiron, Funnel and Banana trails. The West Wall chairlift is a steep blue run that is lightly trafficked due to its location near the resort boundary. It's a great secret spot for afternoon corn as well as intermediate skiers looking for fun groomed terrain.

Put on your most colorful spring skiing attire and we'll see you on the slopes!