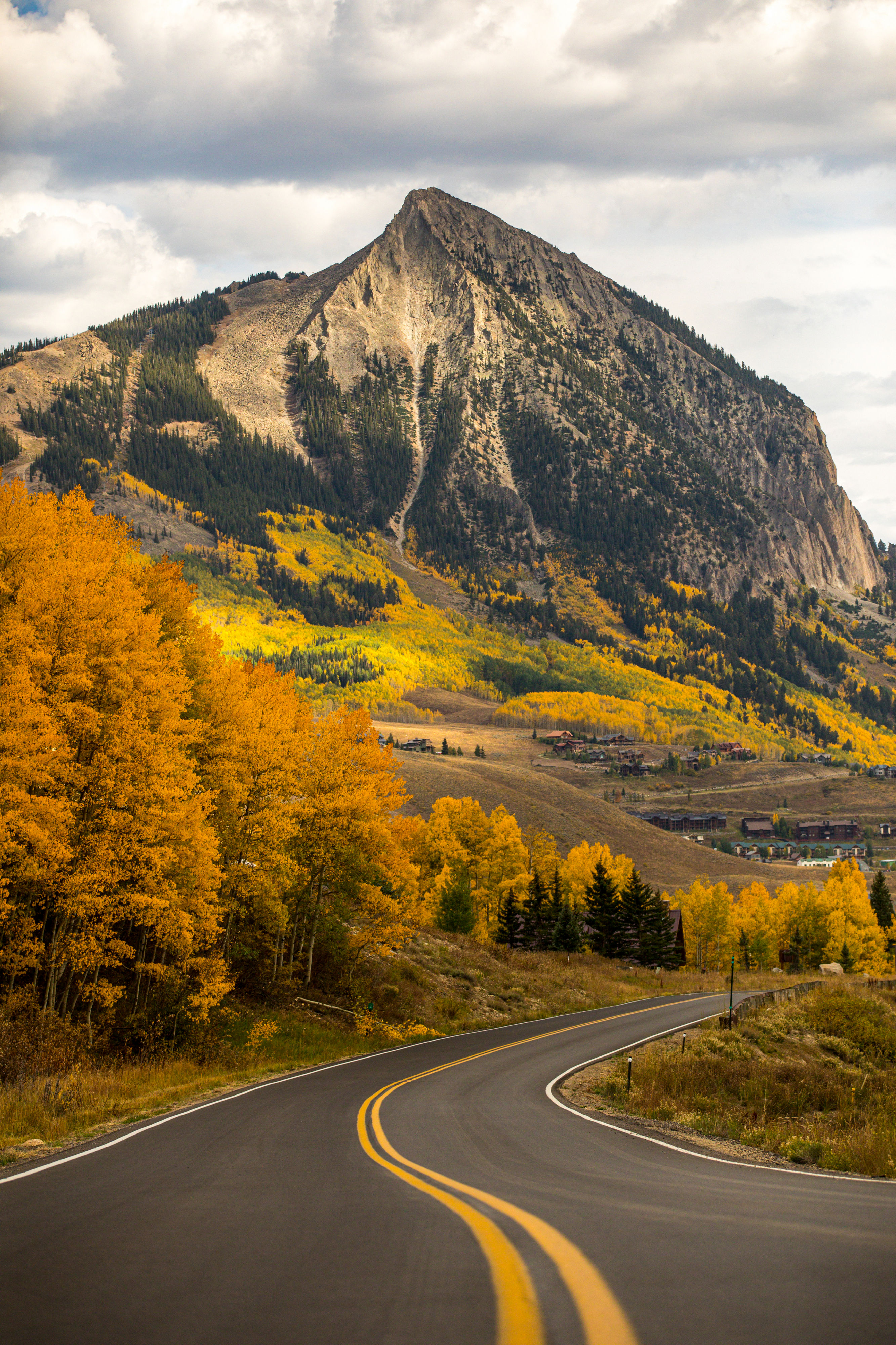 Go Leaf-Peeping
Climb behind the wheel and explore some of the incredible fall leaf-peeping drives in and around Crested Butte (4x4 or all-wheel drive recommended). Kebler Pass is home to one of the biggest aspen groves in the country, offering jaw-dropping views as it changes colors. Head up Ohio Pass Road and take in "The Castles," a unique rock formation within the West Elk Wilderness that looks like a castle in the sky. Or drive up Washington Gulch and enjoy views of the whole valley. Everywhere you turn, there are vibrant colors to explore.

September Weekends at CBMR
Children are back in school, and the summer rush has died down, making fall the perfect time to visit the Crested Butte Mountain Bike Park! For summer 2023, the resort will remain open on Saturdays and Sundays through Sept. 24. Whether biking, hiking, or enjoying a scenic chairlift ride, fall colors allow guests to experience Crested Butte's beauty in a whole new way. To keep the little ones entertained, the Adventure Park will also be open on Saturdays and Sundays through Sept. 24. Guests can purchase tickets for bike haul, scenic chairlift rides and Adventure Park passes on our website.

Chili & Beer Festival
Have you ever heard of a better fall combo? Join us in the CBMR base area on Sept. 9 for the 25th Annual Mt. Crested Butte Chili & Beer Festival. The event is a celebration of locally made chili and Colorado-brewed beer. Participants will be asked to vote on their favorite beer and chili in up to 12 categories. Learn more about the event on our website.

See a Cattle Drive
Go slow and stay alert as you're coming and going. You never know when there might be a cow on the road! In fall, some ranchers in the area move their cattle from one location to another. The cows stroll on the side of the road, and you can sometimes spot them meandering along County Road 742 as you're heading toward Cottonwood Pass. They even occasionally walk along State Highway 135 -- the main road between Crested Butte Mountain Resort and the Town of Crested Butte.

Explore Elk Avenue
Calmer crowds and comfortable temps make fall a great time to explore downtown Crested Butte. Crested Butte is designated both a Creative District and a National Historic District, and the town's rich history can be discovered on plaques lining the colorful street. Whether you're grabbing some morning fuel at Camp 4 Coffee, stocking up on wardrobe essentials at Favor the Kind, getting fly fishing advice at Dragonfly Anglers, sitting down to dinner at The Secret Stash or sneaking in a late night at Talk of the Town, Elk Avenue has something for everyone.

Plan your fall Crested Butte getaway and take in all the beauty the Gunnison Valley has to offer this time of year. Book your stay with us and we'll see you among the aspens!