Open Wednesday - Sunday from 10:00 a.m. - 5:00 p.m.
Summer Adventure Park
Full Day & Multi-Day
Adventure Park Tickets
Get outside and discover the Adventure Park with your family. Watch as your kiddos conquer rock walls, uncover precious gemstones, take leaps of faith on the bungee trampoline.
Full Day & Multi-Day Tickets includes unlimited all-day access to:
Bungee jump trampoline
Rock climbing wall
1 container of 'prospector' sediment per day for Tin Cup Mining Co. gem panning
Scroll down to purchase your tickets today!
Bungee Jump Trampoline
Fly high on the Bungee Jump Trampoline that will send you soaring in the air (you can even practice flips) with a gorgeous view of the Peak. Our experienced and fun Adventure Park staff will get you pumped and ready to soar!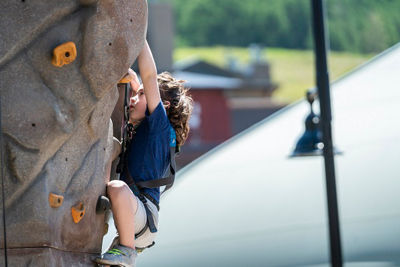 Rock Climbing Wall
Introduce the kids to rock climbing or perfect their technique at the Rock Climbing Wall in the base area. With three courses, easy, intermediate and difficult, even younger children can make it to the top.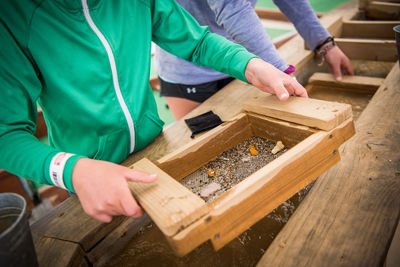 Tin Cup Mining Co.
Honoring Crested Butte's rich history in mining, kids can prospect for gems this summer at the mining sluice; a 65 foot wooden structure where kids let the water wash over the sand and experience the fun of panning for treasures. With each 1-Day Adventure Ticket, kids receive 1 container of sediment to mine through.
Additional bags of dirt can be purchased at the Crested Butte Rental & Demo Center in the Treasury Center.