Bring Your Riding to the Next Level
Our Bike Guides' expertise and local knowledge give you just the right tips and insights to take your riding to the next level. Whether you are learning to downhill or cross country ride for the first time or are interested in refining your skills, our team of certified guides are sure to improve your time on the hill.
We customize all lessons by ability level. Just let us know what you are looking to do, and we'll take care of the rest.
Lesson Start Times
3 Hour Private Lessons: 9:30 a.m - 12:30 p.m & 1:30 p.m. - 4:30 p.m. ($219 - call 877.547.5143 to book)
7 Hour Private Lessons: 9:30 a.m. - 4:30 a.m. ($309 - call 877.547.5143 to book)
*All lessons meet at the Crested Butte Rental & Demo Center.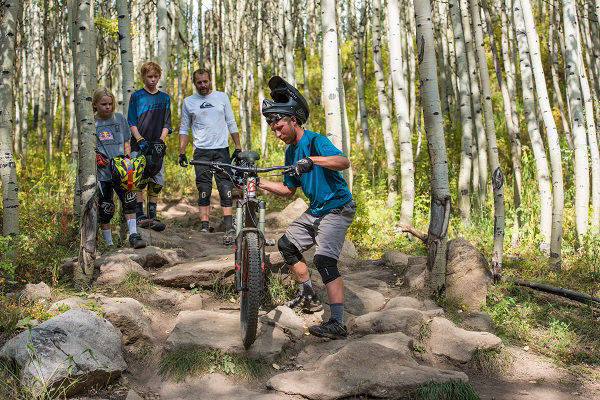 Private Guide
Ride with a knowledgeable, professional guide and get tips on technique to build your skills and increase your confidence. Private Guides can accommodate up to 4 people. There is a fee for additional guests and cancellation fees do apply inside of 48 hours.
To book this lesson, please call 877.547.5143