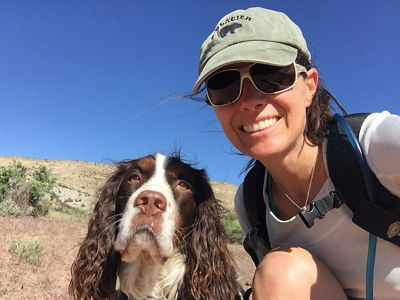 What an incredible holiday season! A huge thanks for our team and community for super fun celebrations, and to Mother Nature for consistently cold temperatures and plenty of snow! Thanks to the hard work of our team, we were able to open all our chairlifts aside from the T-bars before Christmas Day, and the T-bars began spinning just after the new year began. It's been wonderful to see our guests' and employees' faces as we open new terrain, especially the extremes! I am immensely proud of the early season package our team has been able to put together for all our guests. If you see a groomer, snowmaker, patroller, or another employee out on the mountain, please take the time to thank them! They are working hard to help us maximize our fun and safety out there.

It's exciting to see the way our community's holiday celebrations continue to grow and evolve each year! Two of our core values are Do Good and Be Inclusive—values that residents of the Gunnison Valley also hold dear. This past summer, in partnership with our Epic Promise Foundation, our team planted a tree in the Mountaineer Square Plaza to save a tree from being chopped down each holiday season. While the tree may have been small for this year's Light Up the Night event, it was great to see the community's excitement at being able to return each year and watch the tree grow – all while helping to preserve our natural environment. I also want to thank the Town of Mt Crested Butte for hosting the evening's festivities!

This year, for the first time, Light Up the Night included a menorah lighting alongside the tree lighting. B'nai Butte held a menorah lighting in IOFF Park in Gunnison, another first. It was heartwarming to see the community's embrace of diversity and efforts to find ways to ensure all cultures are represented. I can't wait to see how we can work together to further those efforts in the years to come.

Finally, it's been wonderful to see guests enjoying our dining outlets this winter. In December, we opened our brand-new restaurant, Rooster Run, allowing guests in the base area the option of a quick dine-in or take-out lunch in addition to the sit-down service offered at Butte 66. We were also thrilled to re-open the Umbrella Bar at Ten Peaks for the first time since March 2020, and it's exciting to see so many people making reservations to dine at Uley's Cabin and enjoy the new Japanese-American fusion cuisine. Skiing and riding is hard work, and refueling is important! That's why we've worked to expand our dining offerings this winter to accommodate guests throughout their day.

It's been a whirlwind of a holiday season. I would say that we can take a breather now that December is behind us, but I think we all know that winter is just getting started — and I wouldn't have it any other way.

See you on the slopes!
-Tara Schoedinger, Vice President & General Manager at Crested Butte Mountain Resort