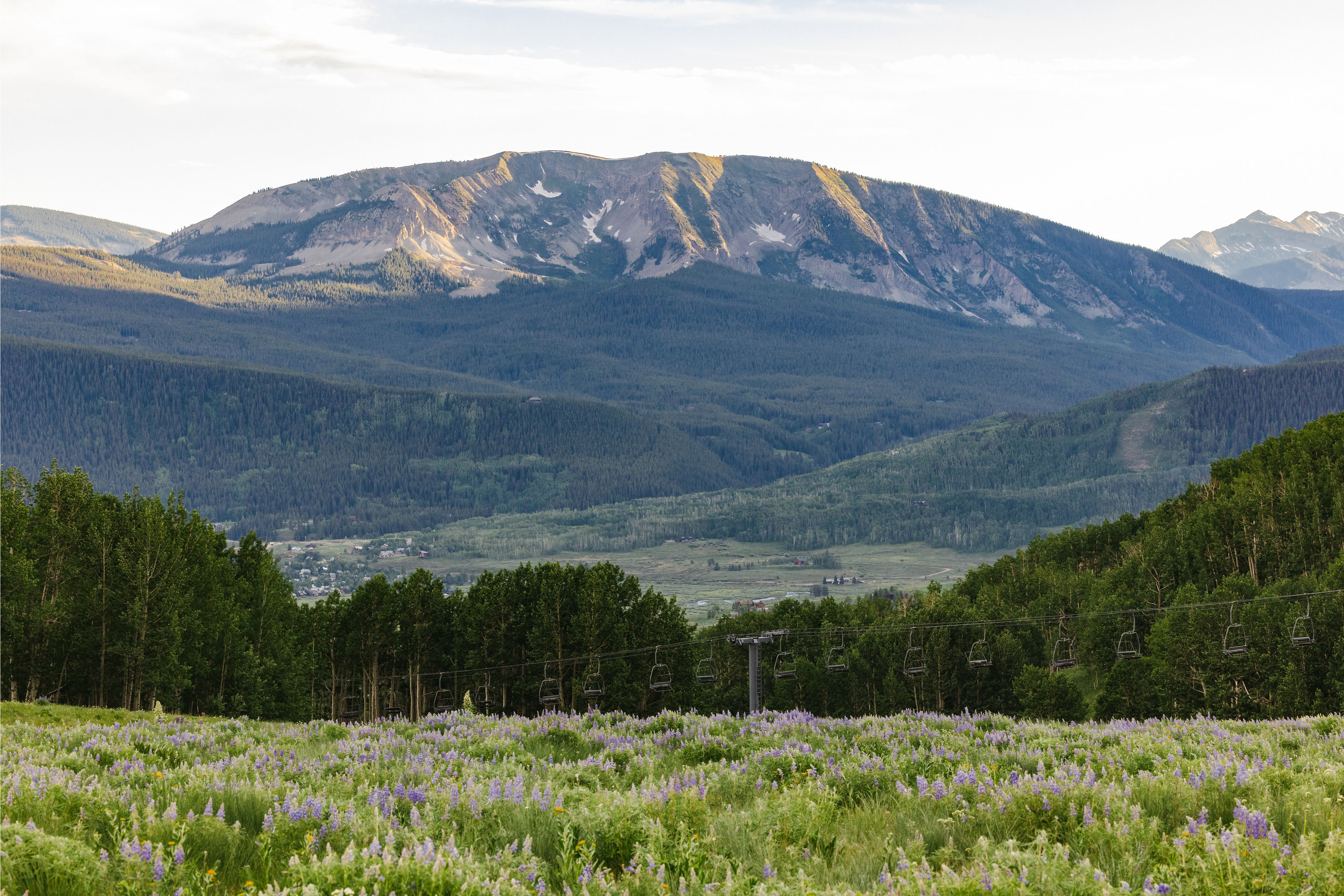 Dear Community,

Summer is here, and it is already shaping up to be an amazing one. It was fun seeing so many smiles when Crested Butte Mountain Resort opened for summer operations on June 18. Whether you're biking, hiking, enjoying family fun in the Adventure Park or taking in the sights on a scenic chairlift ride, we are thrilled to have you spend this summer with us!

I want to thank our incredible team for their work this spring to prepare the trails for our community and guests. Mountain biking is at the heart of our summer resort operations, and I am so appreciative of the dedication and commitment it takes to open each season. It's so fun to see the joy, hear the hollers, and feel the energy that makes the CBMR bike park such a fun and sought-after place to spend the long summer days.

The CBMR summer Pinnacle Race Series is back! We will not only keep the Red Lady Express spinning for the bike park until 7 p.m. for Twilight Hours on Fridays from June 30-July 28, but we are also bringing back the Pinnacle Races, presented this year by Fox Racing. We will hold each race on a different course every week during Friday Twilight Nights, weather permitting. For the first time ever, registration is online. Guests can check out our recent post at skicb.com/blog for more information and to sign up.

For the first summer since 2019, we are excited to welcome guests to enjoy the sights at The Umbrella Bar at Ten Peaks. The picturesque mid-mountain spot will open to guests on June 30 for food and beverage service from 11am to 4pm daily. The Umbrella Bar is a summer staple at CBMR as it is accessible for hikers, bikers and drivers alike. I am so happy that we are once again able to offer guests this option to take a break, refuel and admire some truly jaw-dropping views.

We will keep the fun going in the base area on Wednesday evenings with the annual Music on the Mountain summer concert series at the CBMR Red Lady Tent! We are thrilled to host this event along with our partners at the Town Center Community Association. The first show with Cha Wa was phenomenal, and we're excited to have more talented musicians take the stage throughout the summer.

Finally, and certainly not least, we are excited to once again partner with the Town of Mt. Crested Butte for an Independence Day celebration in the CBMR base area. Guests are invited for family fun all evening long. There will be food and drink specials at Butte 66 and on the lawn, activities to entertain the little ones courtesy of the Trailhead Children's Museum, and a concert at the CBMR Red Lady tent featuring music by Floyd Bauler, A.J. Fullerton and The Powell Brothers. Guests can also look forward to a laser show followed by a fireworks show, weather permitting. It's great seeing our community members and visitors from so many different places every summer!

Thanks to the generous snowpack from this past winter, the wildflowers our region is known for are already in abundance and will be bringing even more color to the valley over the coming weeks. From Twilight biking and wildflower viewing to relaxing at the Umbrella Bar and more, there is no shortage of fun at CBMR for every kind of summer adventurer. Whichever activity is calling you, we can't wait to see you out here this season!
-Tara Schoedinger
Vice President & General Manager, Crested Butte Mountain Resort